Our own Bill and Carolyn Hinks were among a distinguished group of industry leaders and other dignitaries at the ribbon cutting for the American Home Furnishings Hall of Fame on April 21, 2023.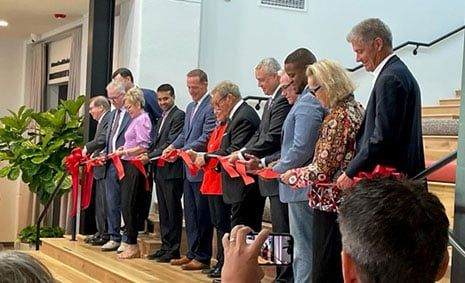 The Hall of Fame, located in High Point, North Carolina, unveiled their new building one and a half years after the groundbreaking ceremony in October 2021, thanks to the help and support of several donors, such as Bill and Carolyn Hinks.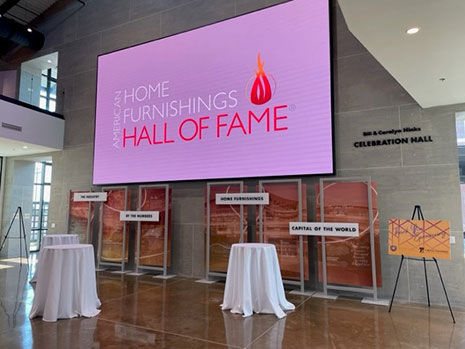 Bill and Carolyn Hinks gave a generous $500,000 investment to the Building Fund two years ago. The central gathering place in the new building has been named the "Bill and Carolyn Hinks Celebration Hall" in their honor and commitment to the furniture industry.
When Bill first heard about the plans for the new Hall of Fame, he thought it was an amazing project and was excited for the the future of the industry. He says it will "be an inspiring showplace where we can meet during markets, and as a result, amazing things will happen."