Mike Gray, the director of business retention and expansion for the Sioux Falls Development Foundation, and Troy Eichmann, Furniture Mart USA's chief operating officer describe, in an article at SiouxFalls.Business, the coordination and massive efforts required for the new addition to our Corporate HQ.
The nearly 200,000 square feet of new warehouse space houses nearly 14 miles of racking to hold the furniture that is already being ordered.   Later this year we also expect to open 100,000 square feet of retail space.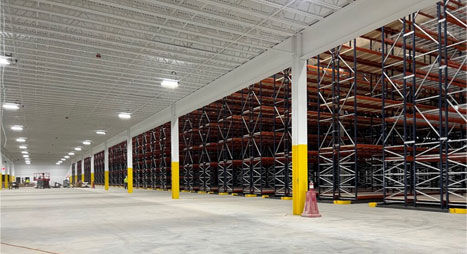 You can read the full article and see several photos at SiouxFalls.Business.