Our founder and chairman of the board, Bill Hinks, gave an interview last week to the Sioux City Journal in which he showed off the construction work at our future stores in the old Younkers location at the Southern Hills Mall in Sioux City, Iowa.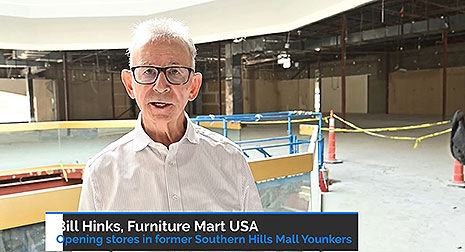 The two-story building will include both an Ashley and a Furniture Mart like our recently opened stores in Sioux Falls.  
You can read the entire article at the Sioux City Journal website as well as watch the interview with Bill Hinks.